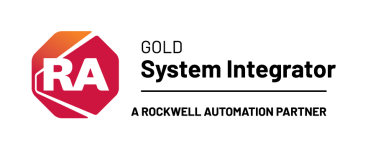 Experience
Control+M Solutions LLC was founded with both new and existing Plex customers in mind. Many customers who have been live on Plex for some time have been struggling to take advantage of all the new features of Plex that have come along since their go live. New customers are looking for cost effective ways to bring best practices in Plex online live in their company.
Our Plex certified team members have done a number of complete implementations, and worked on optimization projects with over 60 Plex customers. We have spent countless hours training on Plex at both the administrator and user level. We've spent years developing relationships with Plex staff members, many Plex users and user groups around the country. We have seen significant changes since we started working with Plex in 2004. Because we have been focused full time on Plex and worked with many companies, we have kept up with many of the configuration changes and new module rollouts that you may not have had time to test or implement for your company.
Our client base consists of Plex customers who feel they could be doing a better job of inventory planning and scheduling, capacity planning, tool manufacturing, inventory tracking and production reporting. Our standard process involves coming to your facility, analyzing your master data, processes and configuration, and recommending process changes, newer Plex modules, and configuration changes that can increase your use of Plex, reduce rework and improve productivity. We provide ourclients with rigorous test plans and guidance on carrying out those test plans to give you the confidence that the changes we propose are the right solution.
Wisco Industries: More efficient operations and 20% inventory reduction with the Plex Manufacturing Cloud.
Project Experience
Complete Implementation including project management, configuration, testing and data conversion assistance
Phase II Implementation
Problem Solving
Training for new module implementation
Training on security and administration including module tweaking, troubleshooting and test guidance
Turnover assistance training
Plex Administration for companies who don't have a full time administrator
Data entry services available upon request
Industry Experience
Metal Fabrication - including stamping, fineblanking, profiling, tube manufacture, sintering, forging, slitting, pickling, cut to length, armor, forging
Food Packaging
Food Manufacture
Electronics
Custom Furniture
Custom Cable Harnesses
Warehouse Distribution
Consumer Products including: appliances, outboards and aircraft
Aerospace
Light Assembly
Heavy Assembly
Plastics
Custom Machinery and Repair
Marine Engines