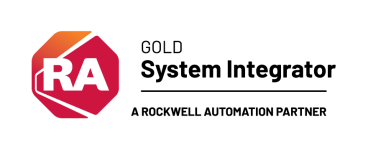 Careers at Control+M Solutions
Project Manager/Consulting Manager, US Division
Control M Solutions, LLC is seasoned team of cross functional experts focused on delivering practical and creative solutions to serve the business needs of our Plex Manufacturing clients in both Classic and UX environments. We offer broad experience in a number of industries and a proven track record of successful implementations and optimizations, and we are in search of the next team member interested in joining us in paving the road to his or her own destiny. If you are an experienced, highly motivated individual with strong entrepreneurial skills, whose passion is delighting Plex users, read on!!!
At Control+M we don't just talk about work life balance, we all live it. Some of the benefits our employees enjoy include:
Competitive wages with the ability to earn biweekly, effort-based bonuses
Schedule flexibility
Competitive healthcare plan
Work at your home office when not client facing; where you live is less important to us than your contributions
401(k) safe harbor with discretionary profit sharing
Gym membership reimbursement
As Project Manager, your responsibilities will include:
Being an engaging, self-starter who can proactively assess business situations and candidly share feedback for new implementation project champions & established clients;
Monitoring project plan and implementation timelines using standard tools from our internal project toolkit;
Facilitating discovery sessions, design workshops, unit testing for all areas of the ERP system & documenting tasks for implementation team members;
Having an advanced troubleshooting ability and an ability to teach others in use and configuration of software;
Managing timelines and deliverables with internal staff and clients;
Manage a diverse portfolio of clients across multiple industries simultaneously;
Share responsibilities and work with Control+M Solutions staff to complete project requirements and/or work and manage client project's independently if needed;
Design and execute structured tests while implementing software configurations;
Build formal and informal relationships with customers and internal team members;
Being an above average communicator, both verbally & electronically;
Travel to customer site as required throughout the span of the project including Go-Live/implementation support;
Willingness and ability to travel approximately 25-50% and work non-standard hours as required;
Demonstrate dedication to continued education in the Plex Manufacturing Cloud, partner products and business processes;
Contribute to the Plex user community.
Our Success Criteria:
Delight clients with creative, cost effective solutions and rapid response;
Achieve your billable hours target;
Actively participate in our strategic growth and management direction discussions;
In a word: Results.
Qualifications:
Education:  Degree in Business, Supply Chain Management, Engineering or computer-related field
Plex-perience: minimum of 3 years' experience in implementing, consulting, or supporting Plex Online in a manufacturing environment.  Experience in Plex EDI, SQL, VisionPlex, IntelliPlex is helpful but not required
Project Management: experience in leadership or consulting within the manufacturing industry, preferably in Production, Materials Management, Supply Chain or Quality is helpful but not required
PMP or CAPM certification preferred but not required
Personal Skills:

Ability to thoroughly document technical solutions
Simultaneously prioritize and manage multiple projects
Build and maintain good client relationships
Organized, detail oriented
Ability to work independently, without close supervision, as well as part of a team
Ability to communicate complex technical issues to varying levels of users in a professional, positive, friendly and understandable manner
In short, we are looking for a driven, passionate, professional to help us continue to step into client facing situations and not only fulfill whatever need is presented, but someone who will leave the client confident and delighted with the solution in place and satisfied throughout the delivery cycle. At Control+M, you won't be a small cog in a big wheel – you'll be making a difference daily for clients and for the team.
If this intrigues you, or it describes the person you see when you look in the mirror, consider sending your resume and cover letter to This email address is being protected from spambots. You need JavaScript enabled to view it.;- we'd love to meet you.